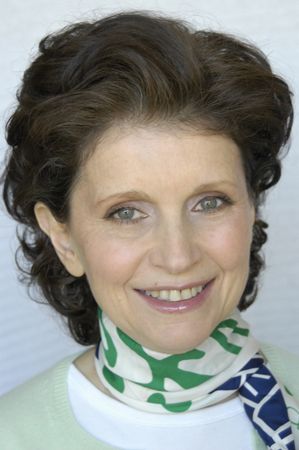 Rochelle Weithorn, Founder and Artistic Director Milarepa Children's Theater and Chorus

Rochelle Weithorn had two loves growing up in New York City. The first was ballet and the second was writing. While studying at the Joffrey Ballet School she also took acting and art classes. Ms. Weithorn lived in Northern California for a year and a half and studied with Hari Dass Baba, a renowned yoga teacher. Hari Dass had his students perform the Ramayana, a classical Indian Epic about Ram an Indian God and Hanuman the monkey king. He taught his students the art of makeup, hair, costumes, and props depicting ancient India. Ms. Weithorn had many roles in the play such as Lakshman (Rams brother), court dancer and Maricha, a magical Golden Deer. The troupe traveled all over Northern California and Canada and it was with Hari Dass that Ms. Weithorn became fascinated with ancient Indian culture.

Back in New York, Ms. Weithorn's career as a New York City Hair and Makeup artist gave her the opportunity to work in a creative world with such masters as The Mark Morris Dance Company and the Broadway stage. Ms. Weithorn wrote Be Beautiful (And Stay Sane) On Your Wedding Day in 1998 and writes articles on beauty for magazines.

In 2001 Ms. Weithorn was invited to write a play about the early life of the Buddha who lived in India as Prince Siddhartha 2,550 years ago. She has since then gone on to write, produce and CO-direct three plays in all. Ms. Weithorn oversees all aspects of play production. Ms. Weithorn's last play performed in April 2008 had 38 children and young adults in it. Ms. Weithorn is now writing her fourth play which is the last in a trilogy of the three most influential woman in Prince Siddhartha's life.

The Milarepa Children's Theater and Chorus is the company that Ms. Weithorn formed in which children from diverse backgrounds can work on plays and songs based on their ancient culture and wisdom. The children are from Tibetan, Asian and Western backgrounds. Through these plays they learn to appreciate their own culture and can take pride in who they are. Their parents usually join in the rehearsals and it's a very healing environment for everyone.



PLAYS:



2001— TANGERINE OF MINDFULNESS is the story of Prince Siddhartha's early life as an
ascetic and his encounters with children of his own time. The play featured children from the large Shri Lankan, Asian and Western community in Queens. The play was performed on the occasion of Vesak Day which is a world wide celebration of the Buddha's birth, enlightenment and passing away. The play was performed many times over the course of four year.

2007 — MAHAMAYA the story of Prince Siddhartha's, Mother Queen Mahamaya, and how she influenced the choices he made which led him to the path of awakening. It was performed in the spring of 2007.

2008 — YASODHARA a love story about Prince Siddhartha and his wife Yasodhara and how they each supported each other in their quest for spiritual awakening and social action. The play had 38
Sri Lankan, Tibetan, Asian and Western children and young adults and was performed on April 28.

Present project — Ms. Weithorn is currently writing MAHAPAJAPATI the third in a Trilogy of the three most influential women in Siddhartha's life, Queen Mahapajapati raised Siddhartha when her sister
Mahamaya died. Later in life, Mahapajapati overcame great social discrimination against women by
becoming the first Buddhist nun. She supported Siddhartha's choice to leave the palace to seek a
spiritual life. The play is an in-depth look at women in India 2,550 years ago. Ms. Weithorn plans to perform the play in May 2009.