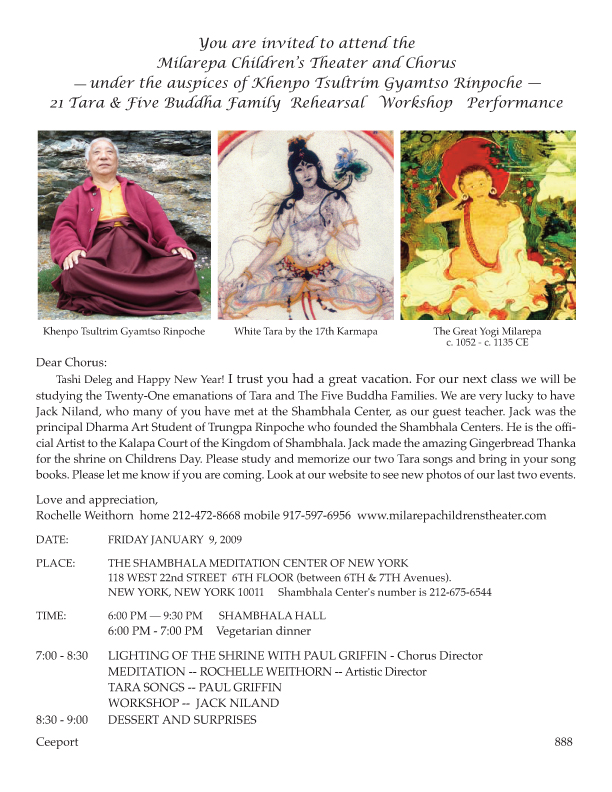 Photos by Nicole Bryl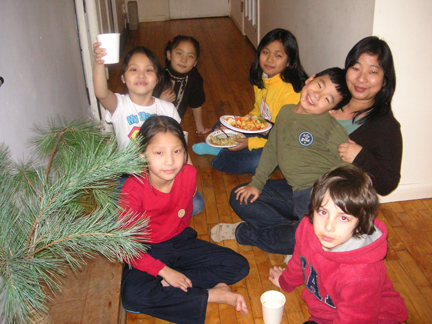 Vegetarian Pasta dinner before rehearsal.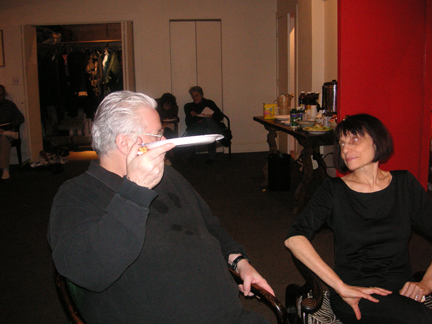 Shambhala Meditation Center of New York community room.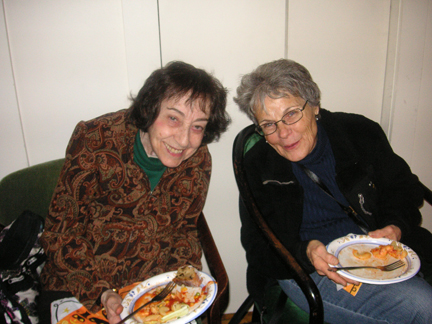 Anne and Judith -- guests.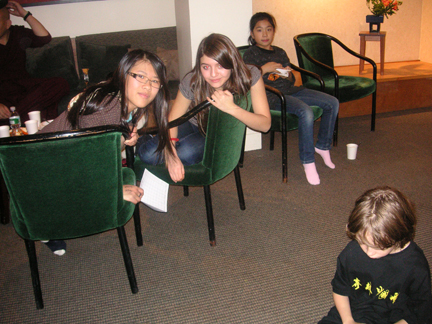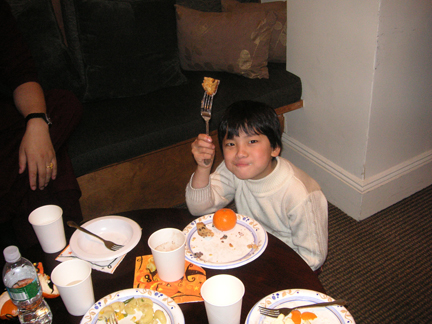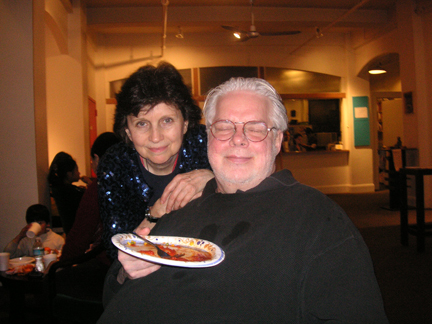 Rochelle and Jack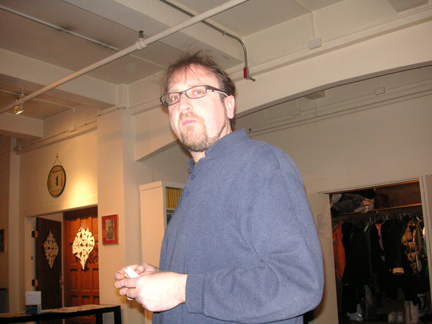 Paul Griffin, Chorus Director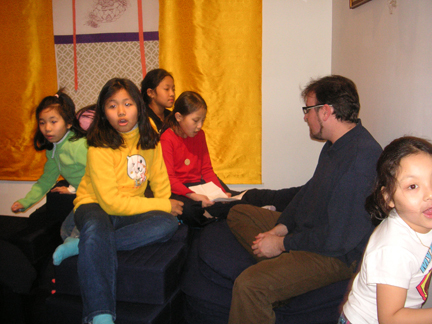 Chorus preparing Tara songs before rehearsal.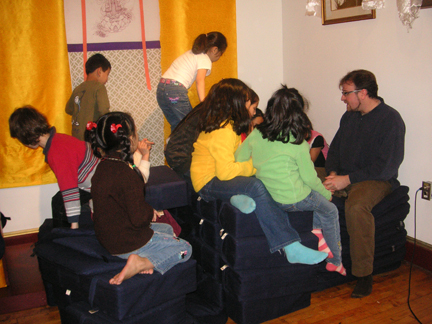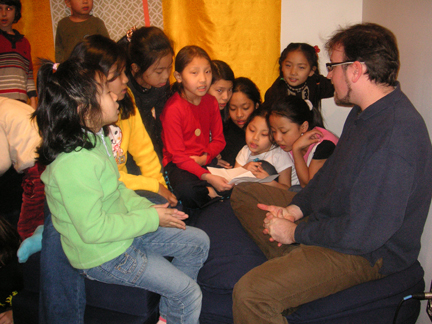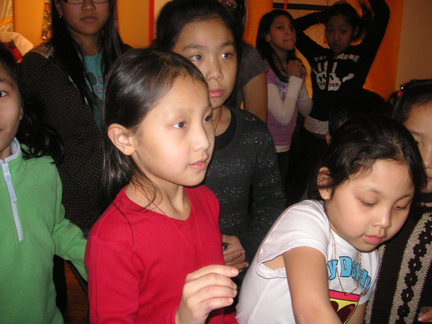 Chorus picking a number to see which Tara they will be.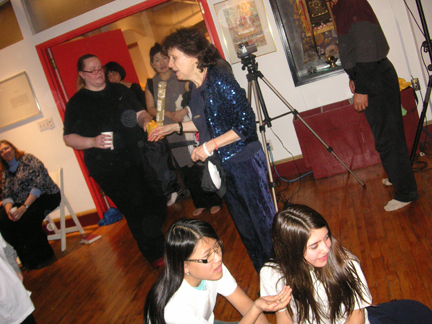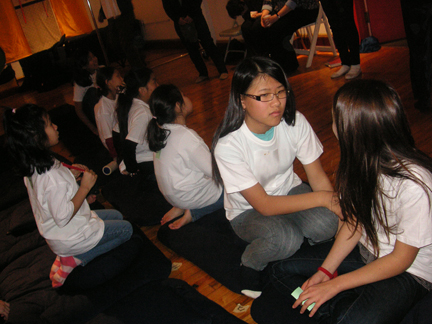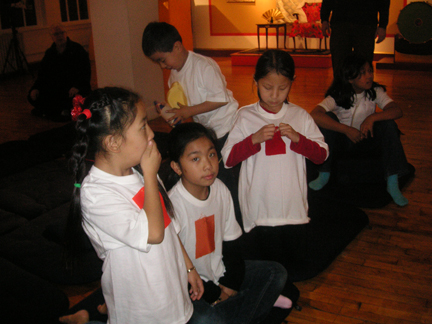 Dressng for rehearsal.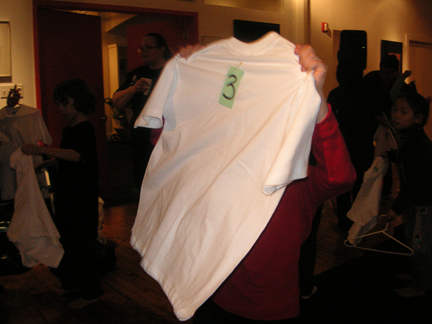 Tara number three.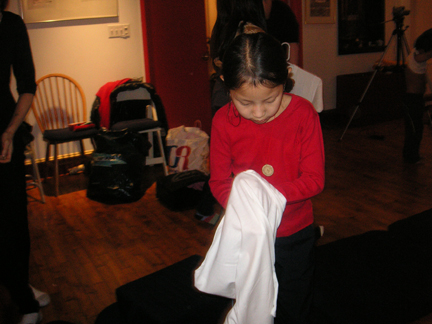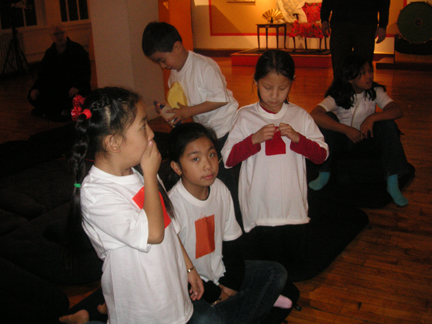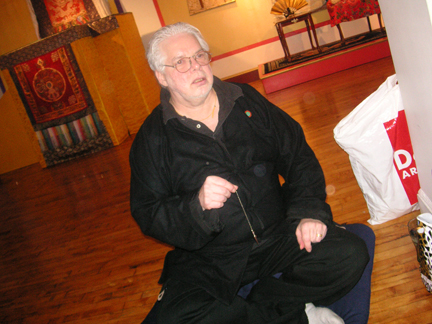 Jack Niland, Artist to the Kalapa Court of the Kingdom of Shambhala
and guest teacher.
Pora Tulku Rinpoche, close student of
Khenpo Tsultrim Gyamtso Rinpoche,
Tibetan Doctor and father to three Chorus members.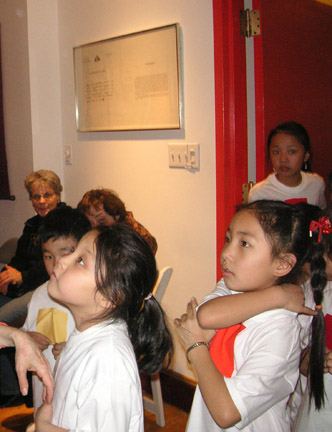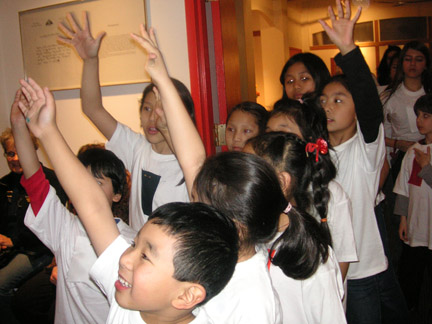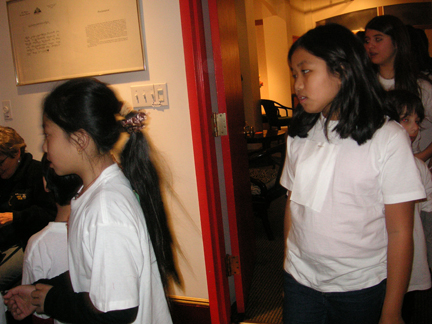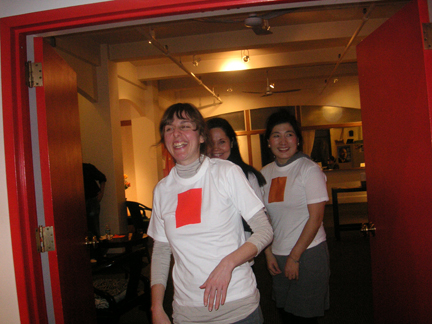 Guests and Mothers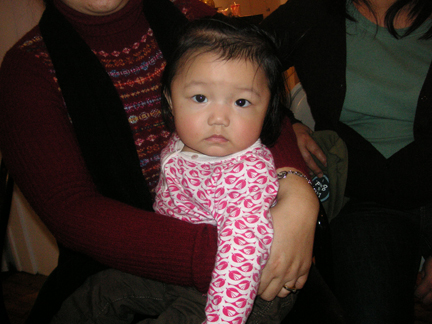 Future Chorus member.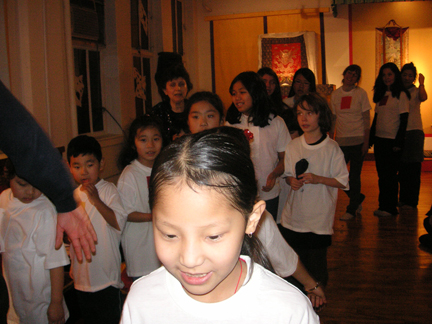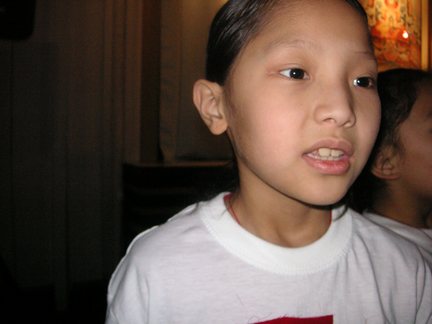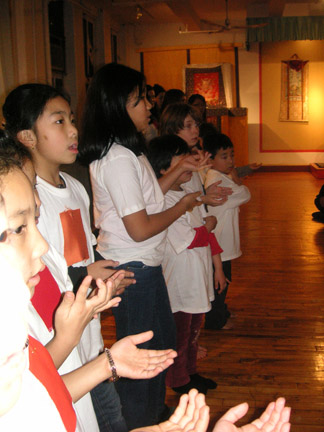 Opening the shrine with singing
The Butter Lamp Offering Song.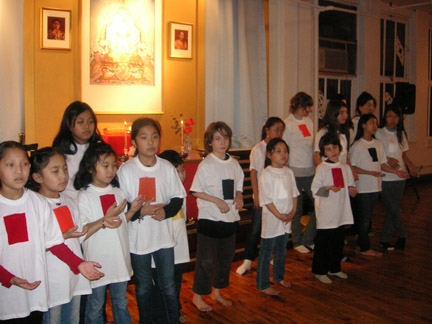 For The Twenty-one Tara's we put the chorus and guests in white
tee shirts with color fabrics depicting each Tara color.
Singing
The Butter Lamp Offering Song

with offering mudras.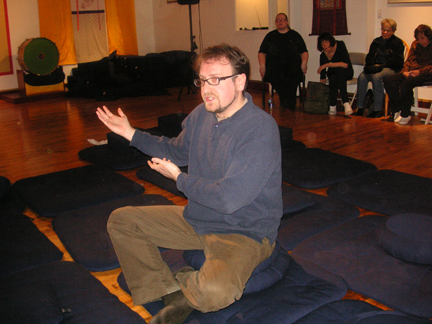 Paul Griffin, Chorus Director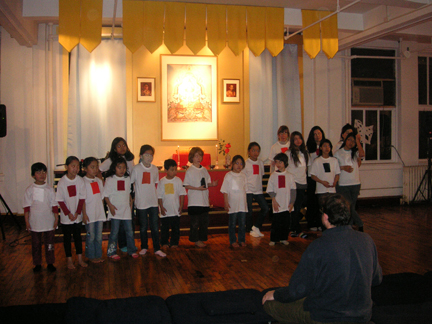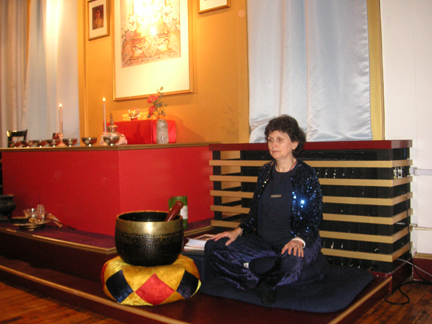 Rochelle Weithorn, Artistic Director, leading meditation.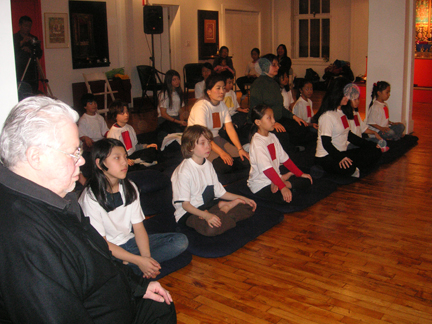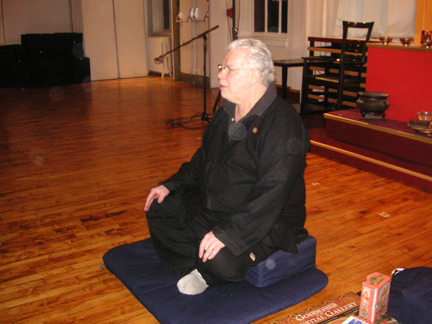 Jack Niland gave a talk on The Five Buddha Families based on
nature and the emotions. Jack used his Tara book for the class,"Sara Star."
To view -- Sara Star at YouTube.
To purchase google Lulu Publications.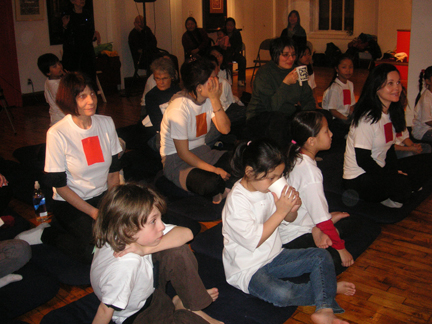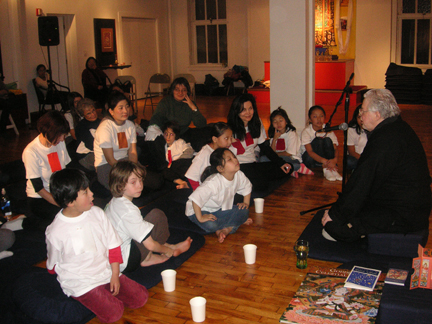 What colors do we see in nature?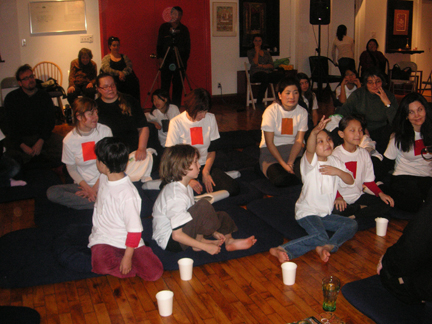 What are some of the emotions we feel?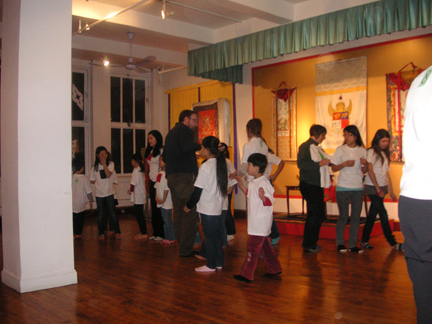 Lining up to receive our Tara texts. We used the book
Tara's Enlightened Activity
by Khenchen Palden Sherab Rinpoche and
his brother Khenpo Tsewang Dongyal Rinpoche.
The Khenpo Brothers (as we affectionately referred to them) live in NYC.
We spoke to them before the rehearsal and recieved their blessings.
We also received permission from Snow Lion Publications to use
excerpts from the book thus were able to make the 21 Tara texts.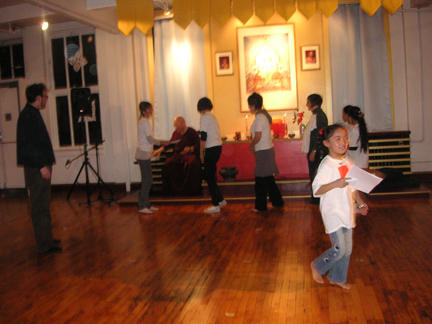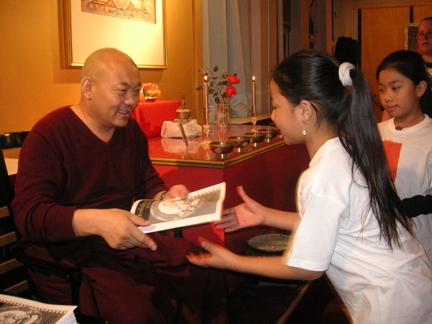 Pora Tulku Rinpoche presents the Twenty-one Tara texts.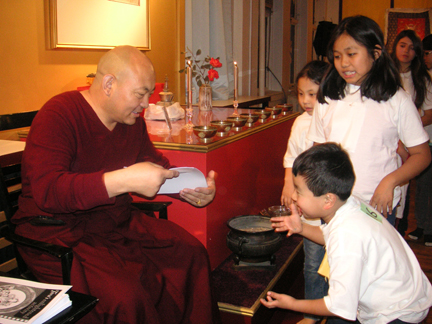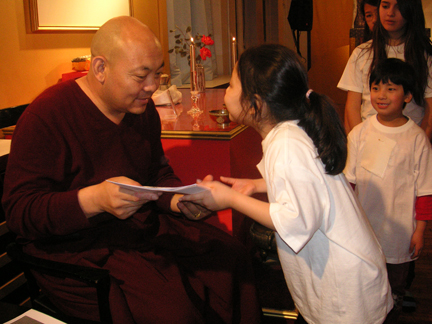 Rinpoche and daughter.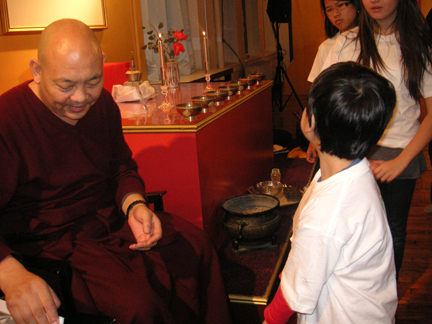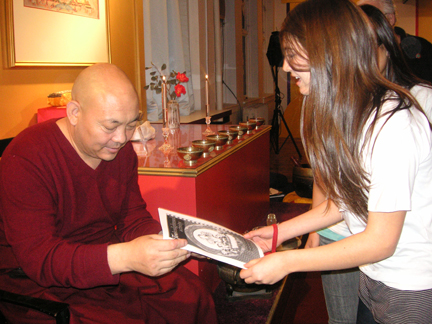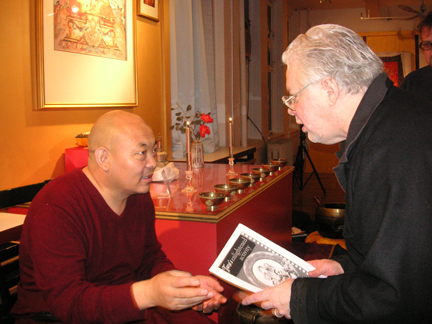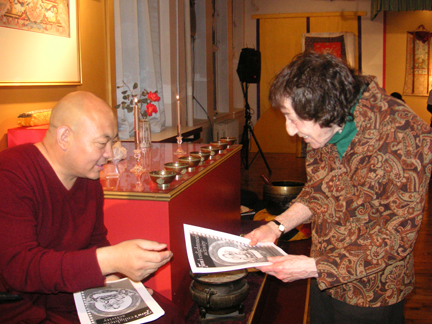 Anne Williams is the American Society of Dowser's
2008 Dowser of The Year recipient, Chorus and Tara fan.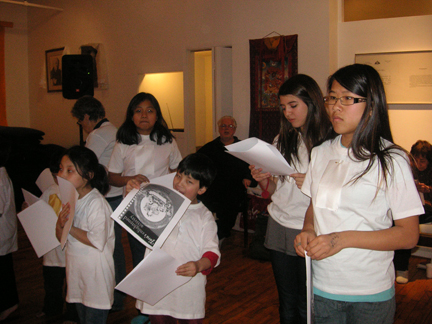 Each Tara practicing their line -- Hello! I am Tara #___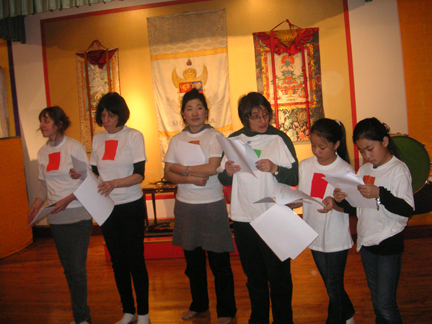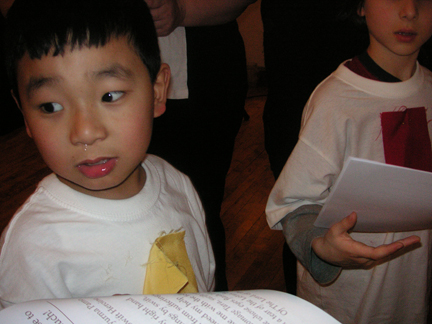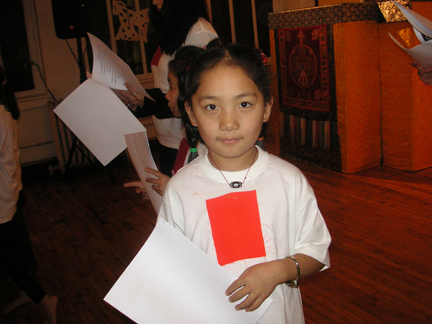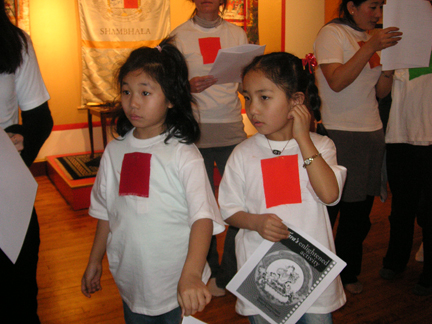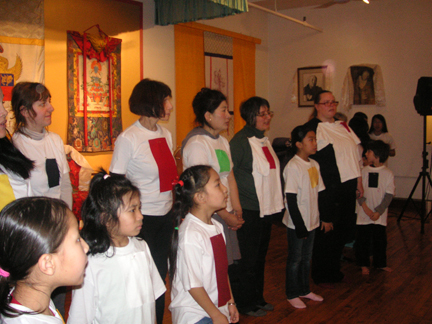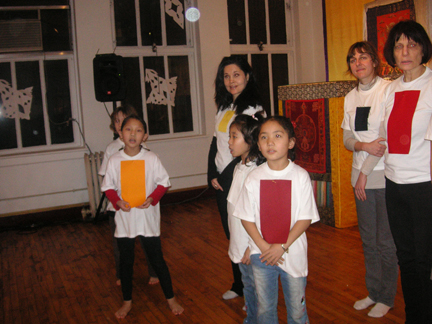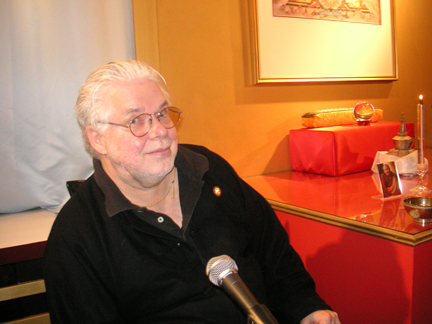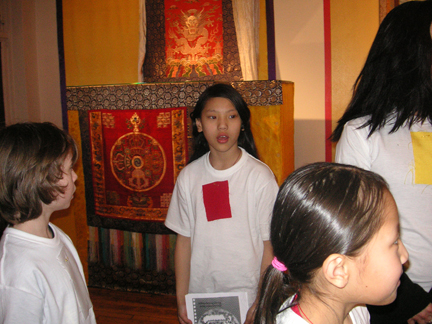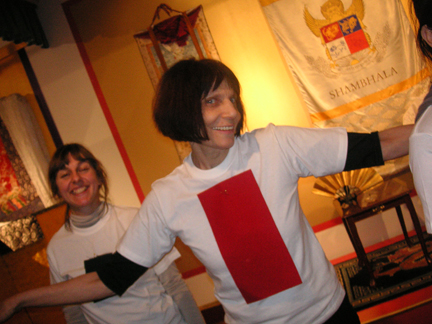 Sascha Ascher designed the tee shirts.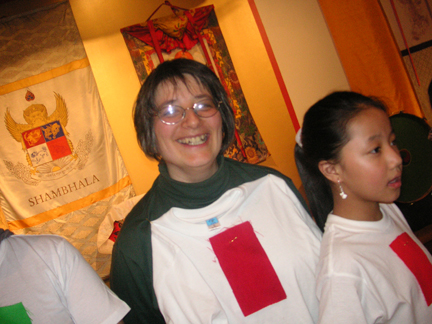 Sasha Persits, Chorus Mom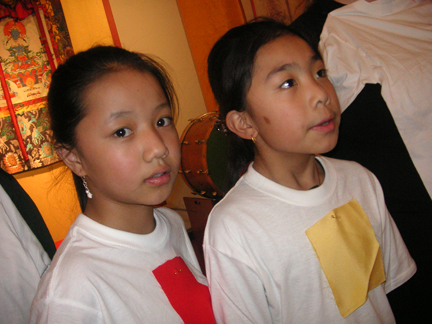 Tara #1 came up to say Hello and then took her place
in the center of the mandala. Jack then read a description of her qualities.
Five Tara's in the center of the mandala and four in each outer direction.
We put tape and numbers on the shrineroom floor for each Tara.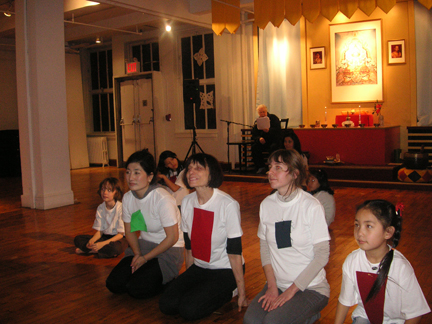 Watching dancing Taras.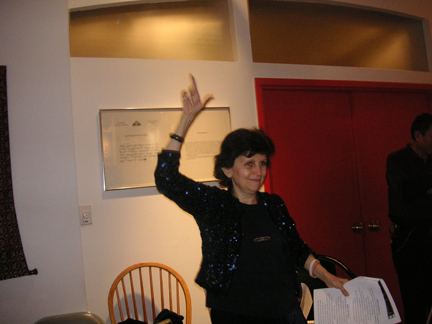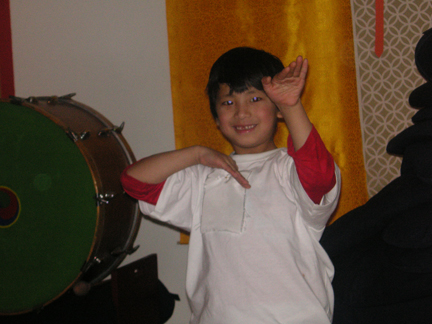 Dancing White Tara.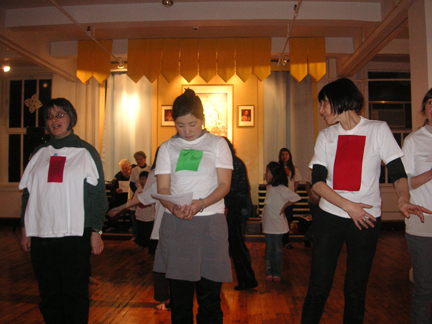 Singing and dancing Taras. The Tara songs we sing were taught to us
by our beloved teacher Khenpo Tsultrim Gyamtso Rinpoche.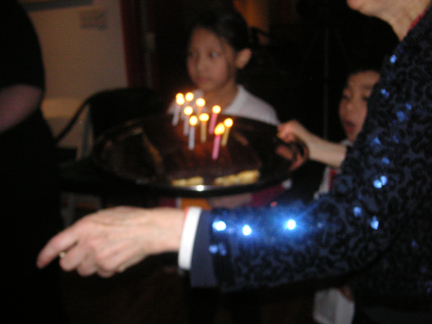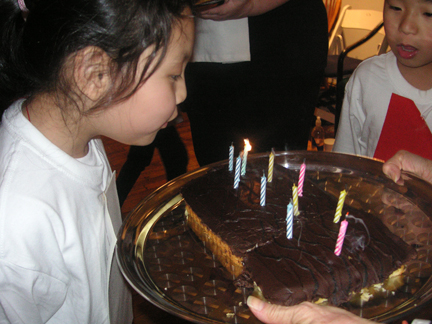 Celebrating two birthdays after rehearsal!